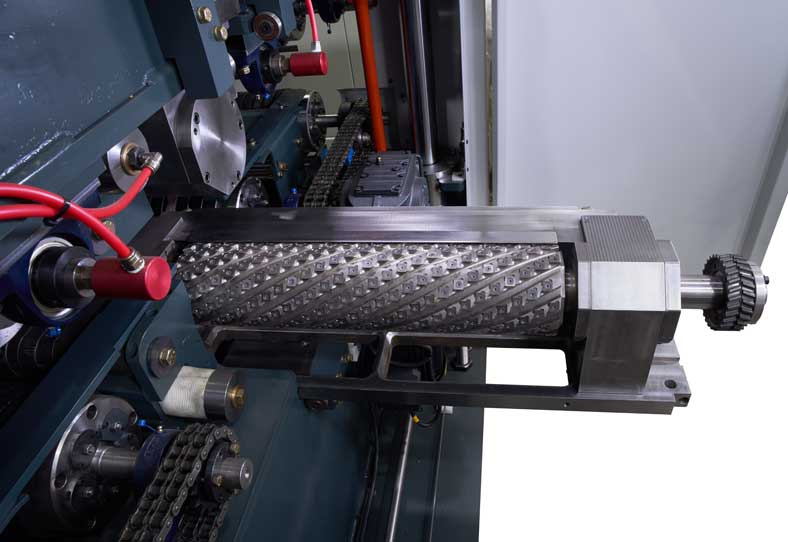 OSI Machinerie introduces the European version of its Self-Centering Planer (SCP). This technology has been commercialized for over 20 years in North American woodworking industry (Canada, USA).
OSI Machinerie's Self-Centering Planer (SCP), makes optimal use of every single board, regardless of the type of defects (cupped, twisted, cambered, splitted), significantly increasing yield. The SCP ensures 100 % thickness accuracy of all processed pieces.
It removes the same thickness on both material surfaces (top and bottom). The independent suspension guarantees optimal calibration to allow simultaneous and accurate planing. This patented concept eliminates jamming and profit-gouging downtimes. The SCP can be located strategically based on the user's needs.
The SCP can be used for a variety of different manufacturing applications:
Hardwood flooring
Hardwood lumber
Furniture
Doors and windows
Components
Cabinets
Dimension
Vertical facing opposing heads
Self-centering segmented feed rolls and pressure fingers
Reach the largest possible surface area
Guarantee thickness accuracy of +/- 0.076 mm
Eliminate burn marks and digging
Digital thickness readouts
Spiral cutter heads with replaceable cutting inserts
Hydro-lock collars on each 76mm posts (4)
Spare cutter heads assembly
Ampere speed level control
Cutter heads mechanical brakes
Unique planers post-ripsaw
Pre-dry kiln planing improves uniformity
FOR MORE INFORMATION ABOUT OUR PRODUCTS AND SERVICES, CONTACT US NOW!